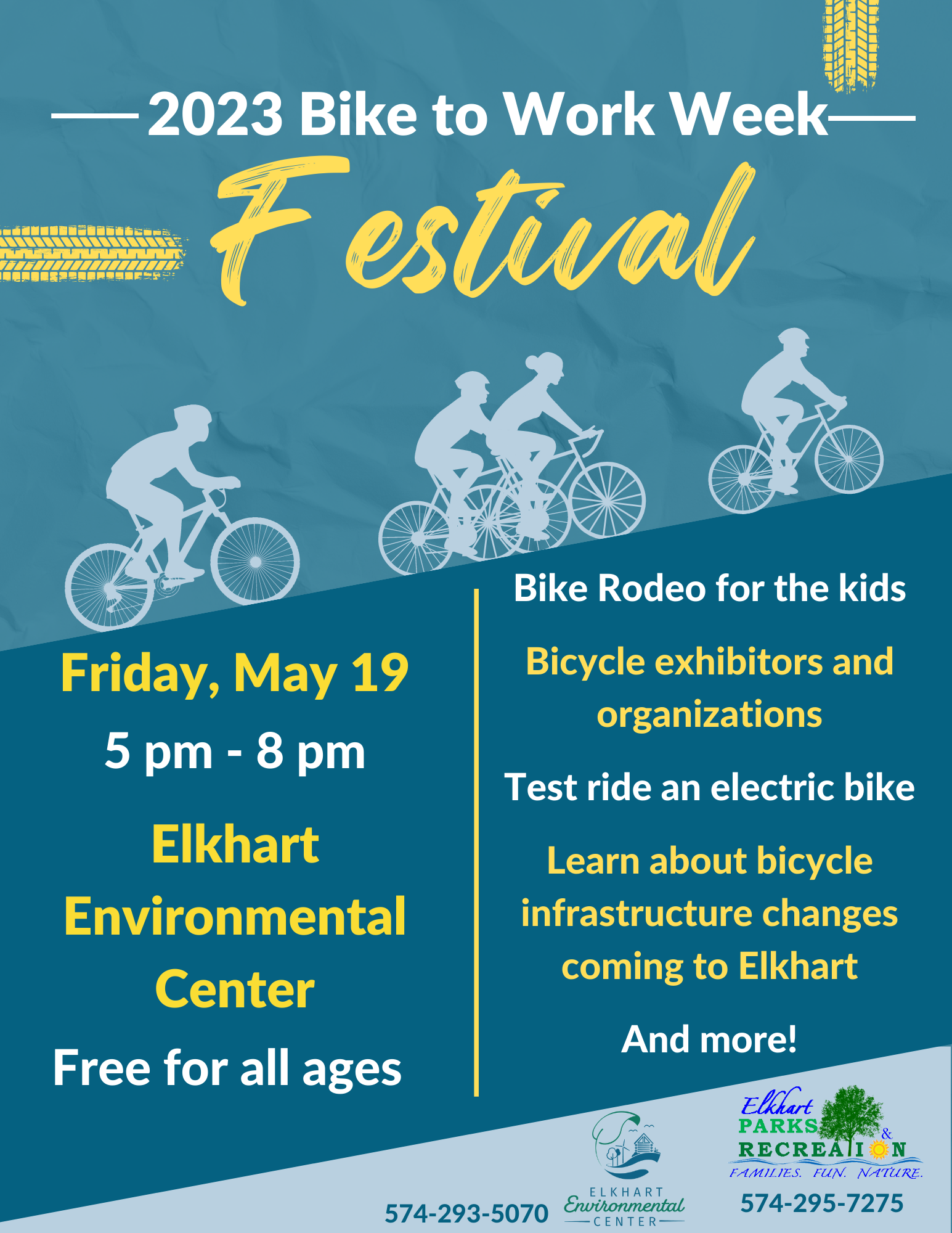 Bicycle Fest – Cancelled
Come out to the Elkhart Environmental Center to celebrate Bike to Work Week at our Bicycle Fest on Friday, May 19 from 5 PM – 8 PM. The Bicycle Bonanza will feature booths by local bicycle vendors and organizations, a Bike Rodeo, health presentation (with free snacks!), and more! Plus, go the extra mile (so to speack) and BICYCLE to the event from Ox Bow Park! Elkhart County Parks will be leading a bicycle ride to the Elkhart Environmental Center. They will leave Ox Bow Park at 5 PM.
Want event updates? Click here to sign up!
For more event details, visit elkhartindiana.org/biketoworkday