Parks and Recreation.
Elkhart City Public Park Engagement Sessions
The City of Elkhart Parks and Recreation Department and enFocus, a local nonprofit dedicated to building stronger communities in the South Bend-Elkhart region, will engage residents in neighborhoods adjacent to several community parks in community meetings.
Unable to attend our previous meetings? Please complete the survey below to share your feedback on the first group of parks: Hayden, Studebaker, High Dive, Weston, Langle, & Ullery. We look forward to hearing from you.
Events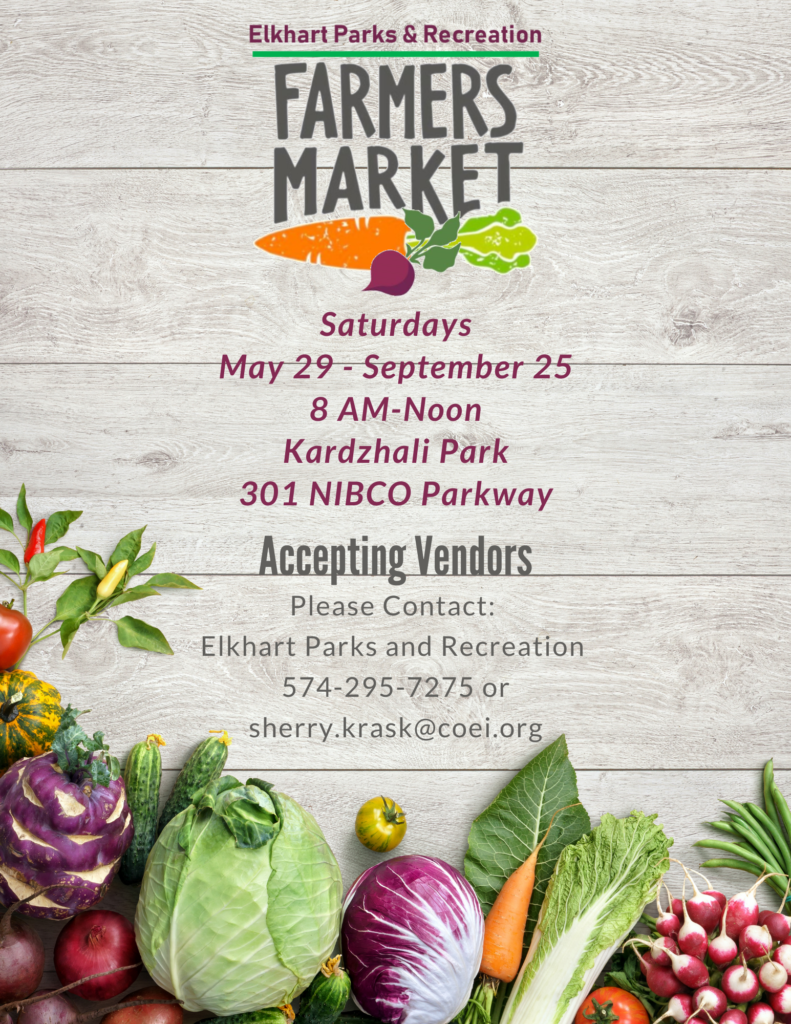 The Elkhart Farmers Market is now accepting applications for the 2021 season!
We are looking for growers, home-based vendors, crafters, and artisans.
For questions or more information, please contact us at 574-295-7275.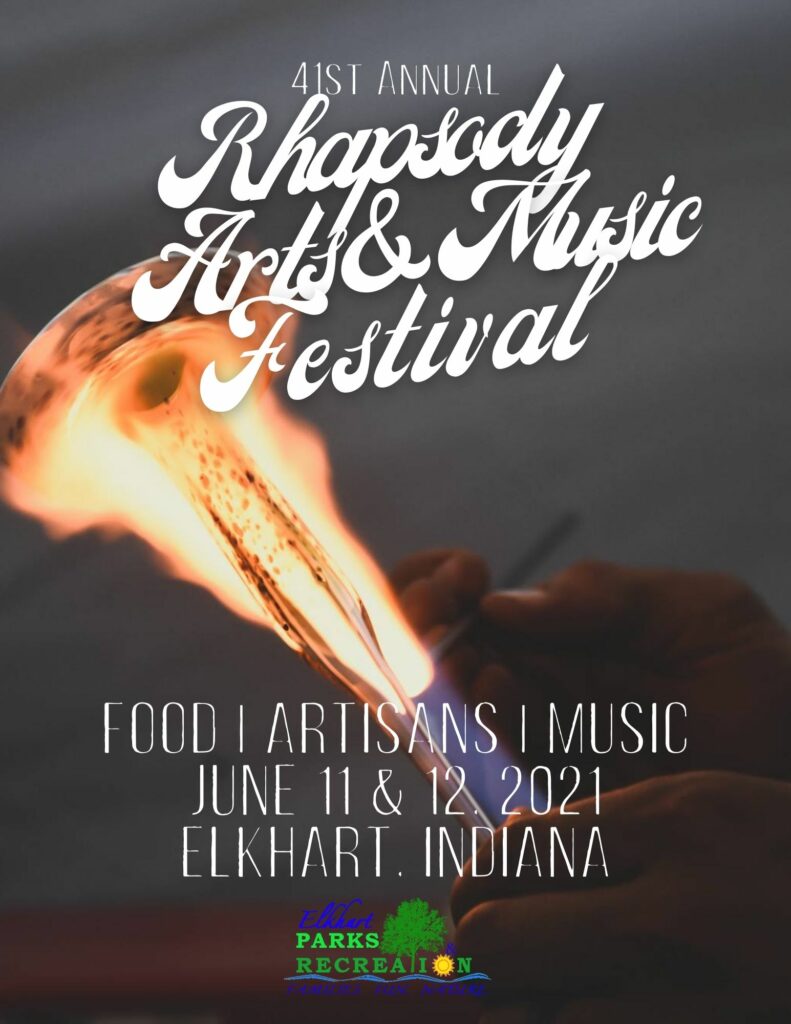 More information coming soon!
Elkhart Parks & Recreation presents the Summer Chill Concert Series, sponsored by NIBCO.
This FREE concert series takes place at NIBCO Water & Ice Park on the 3rd Friday of the month from June – September. Concerts run from 7:00 pm to 9:00 pm.
Purchase food and drink from local food vendors, or feel free to bring your own. (No alcohol, please.)
June 18 – Shelly Cowling Quartet
July 16 – Hideous Business
August 20 – High Gravity
September 17 – Paul Erdman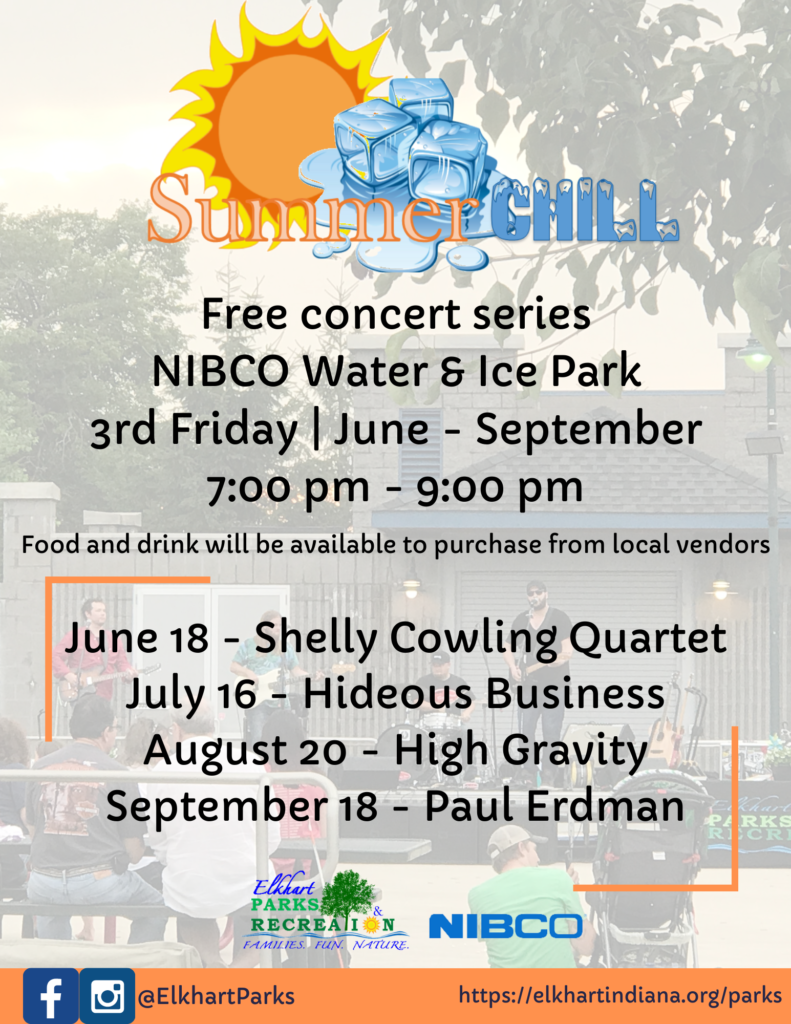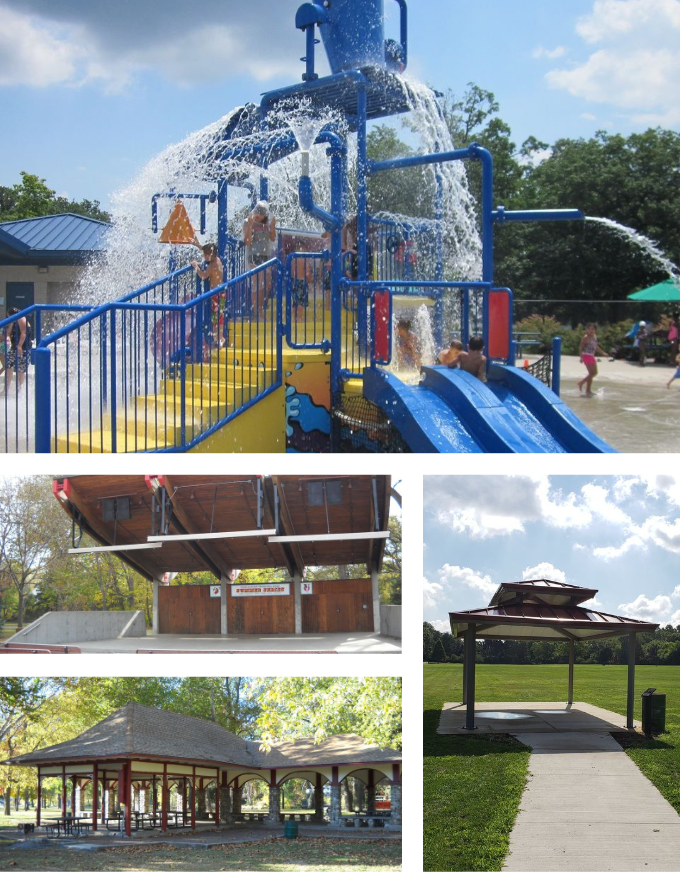 Recreational 



Venues.

Recreational 



Venues.